Donna Akin, LVT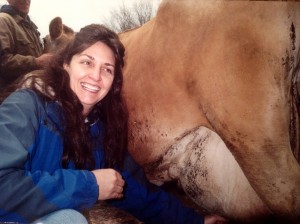 Donna started her career in veterinary medicine in 2005 when she worked as a receptionist and boarding facility assistant at a general practice in upstate New York, while attending college. She received her degree in Veterinary Technology from the State University of New York, Ulster County in 2007 and shortly thereafter passed the board exam to become an LVT.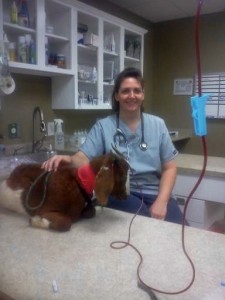 Prior to relocating to Clarksville, Donna worked for a specialty and emergency veterinary hospital in New England, where she had the privilege of working alongside highly skilled technicians and doctors who helped her to develop and hone her skills to be and excellent veterinary technician. Since moving to Tennessee, Donna has continued to work in the specialty, emergency, and general medicine fields in Nashville and Clarksville.
Donna has been a part of The Cats on Commerce since it's inception in the fall of 2013, and her special interests include emergency and critical care medicine.
Outside of work, Donna enjoys being outdoors, working around the house, traveling and spending time with her family, which includes Jeri, a 13 year old Greyhound and Baby, a 7 year old cat, both of whom, she says, rescued her!
Donna can be reached at [email protected]